EZ Dock's unique floating dock sections are modular, stable, safe and durable. You can easily reconfigure or expand it for future growth. Special connection couplers allow each section to stay securely linked under high-stress conditions; they move independently, yet provide unified stability. These unique docking options will keep you and your boat high and dry - free from impacts, floating debris, algae and barnacles.

The EZ Dock system is a uniquely simple, low maintenance design that's versatile, safe, and environmentally friendly. EZ Dock's patented one-piece, self-floating design is fast and easy to install. Because the entire unit is buoyant, EZ Dock creates an amazingly stable, wind and wave resistant surface. The dock feels stable even in heavy winds.

Whatever your dock requirements - floating docks, drive on docks for your boat or PWC, residential or commercial dock applications large or small - EZ Dock has the solution for you.

View our video to learn more.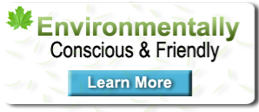 EZ Dock for Canadian Oceans
Whether you live on the Great Lakes, Cottage country or Ocean side - we have a dock for you!